Computer Graphics
Computer graphics is the art of producing digital images using computer programs, which is a core technology of photography, movie, animations, computer games, digital arts, and computer displays. Our faculty in computer graphics is at the forefront of cutting-edge research and innovation that deals with the creation, modeling, animation, control, simulation, design, transmission, and visualization of interactive virtual worlds. Particularly, our faculty members focus on two exciting fields of computer graphics: computer animation and computer simulation.
Computer animation is a captivating research field that brings digital characters to life. The key to generating fascinating and convincing animation lies in understanding how humans and natural animals move in the real world and establishing control policies in the virtual simulation. Our faculty explores a wide range of topics, from traditional control laws to state-of-the-art deep reinforcement learning algorithms. The motion controllers we develop can also be applied to robotic platforms, enabling their live actions in the real world. 
Computer simulation endeavors to replicate captivating natural phenomena within virtual realms. This vast domain of study encompasses various aspects of our everyday lives, including fluid dynamics, rigid and soft body dynamics, cloth simulation, fire propagation, and their intricate interactions. Consequently, simulation stands as a cornerstone within the modern film industry, enabling the visualization of intricate scenes that cannot be manually authored. Our dedicated faculty focuses on the accurate representation of these elements within the virtual world, as well as advancing methods for efficient and faster simulation. These simulation algorithms will further enable computational design tools to allow designers and engineers to design novel physical objects that can be fabricated with modern 3D printing techniques.
Sehoon Ha
Image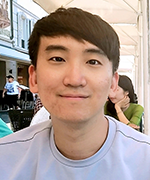 Assistant Professor
Personal Website
Gregory Turk
Image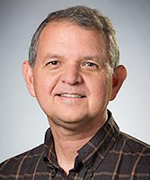 Professor
Personal Website
Bo Zhu
Image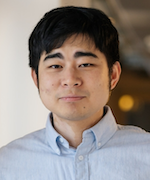 Assistant Professor
Personal Website